Summer Lodging and Accommodation at Mount Washington

Staying in the Mount Washington Village is at the heart of a quintessential winter wonderland experience on Vancouver Island. Nestled amongst soaring mountain hemlock and fir trees, the Village is a magical place full of friendly-faces, colourful chalets, funky A-frame cabins, condos, townhomes, and idyllic walking paths to explore. Visit a Swiss Village and leave your passport at home! 
Slopeside Accommodations
Save on mid-week accommodations with convenient access at Mount Washington's Slopeside Accommodations, Bear and Deer Lodge. Reserve a 1 or 2- bedroom condo to explore this summer and enjoy the wide-open spaces yourself or with your social bubble. After your adventures come home to your cozy, full-kitchen condo, and stay with confidence during COVID-19 thanks to our Caring Clean Accommodations Policy. Contact our team to learn more and to book your summer 2021 season getaway.
Explore All Accommodation Options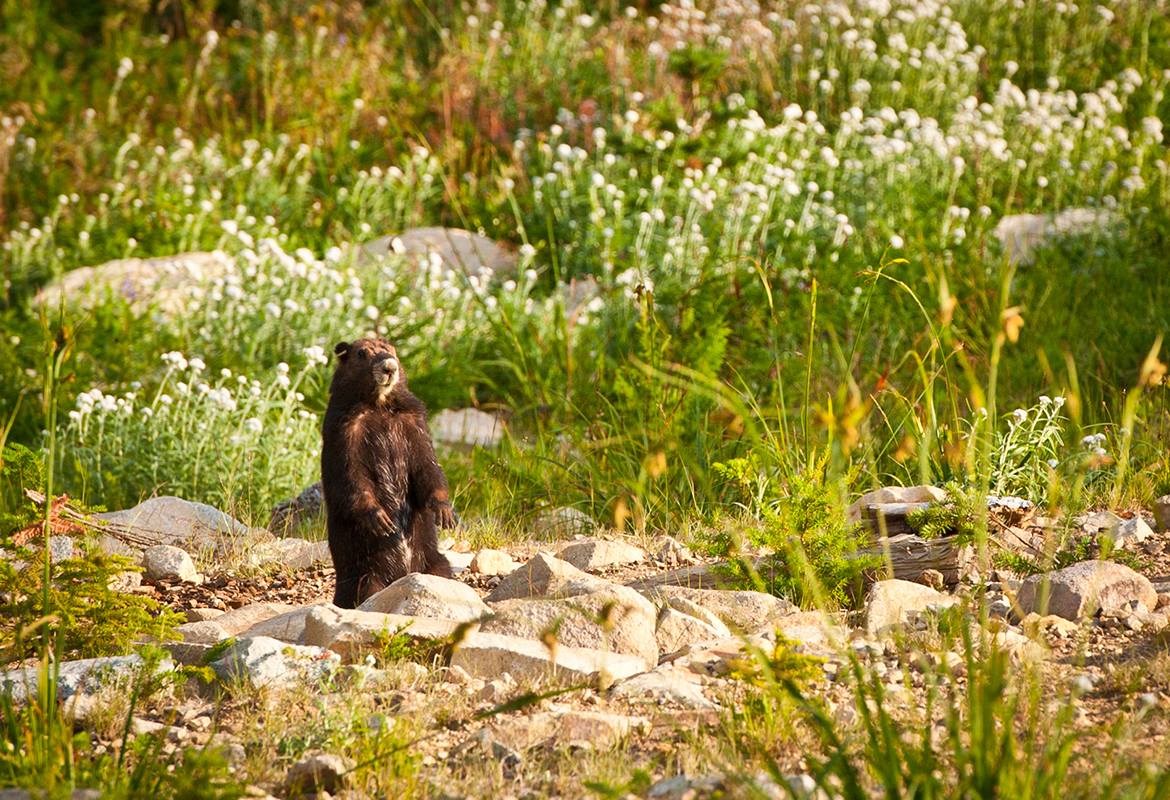 Summer
Lodging Getaways
Our accommodation packages remove the heavy lifting from vacation planning and offer deep deals to the savvy skier. Postcard-perfect Christmas, mid-week mega deals and a Spring Break that's cool for the whole family are just a few Mt. Washington adventures you can expect to experience.
Learn More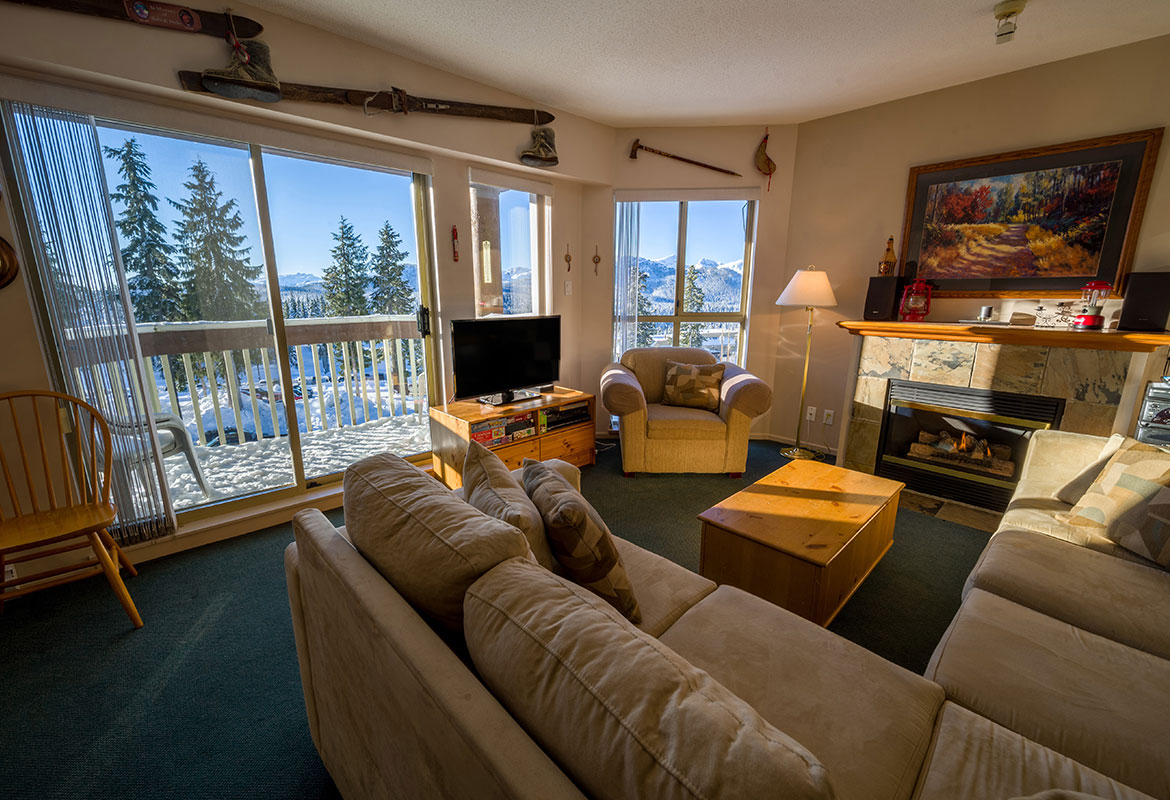 Slopeside Accommodations
at Mount Washington Alpine Resort
Follow the path to higher ground this summer and stay on-mountain at Mt. Washington. Bear & Deer Lodge are the ultimate trifecta of summer lodging options with the Alpine Lodge and two chairlifts nestled at its base. Here you will experience our mountain culture to its fullest and be transformed into a wildlife-watching, mountain biking, treking & hiking aficionado. 
Learn More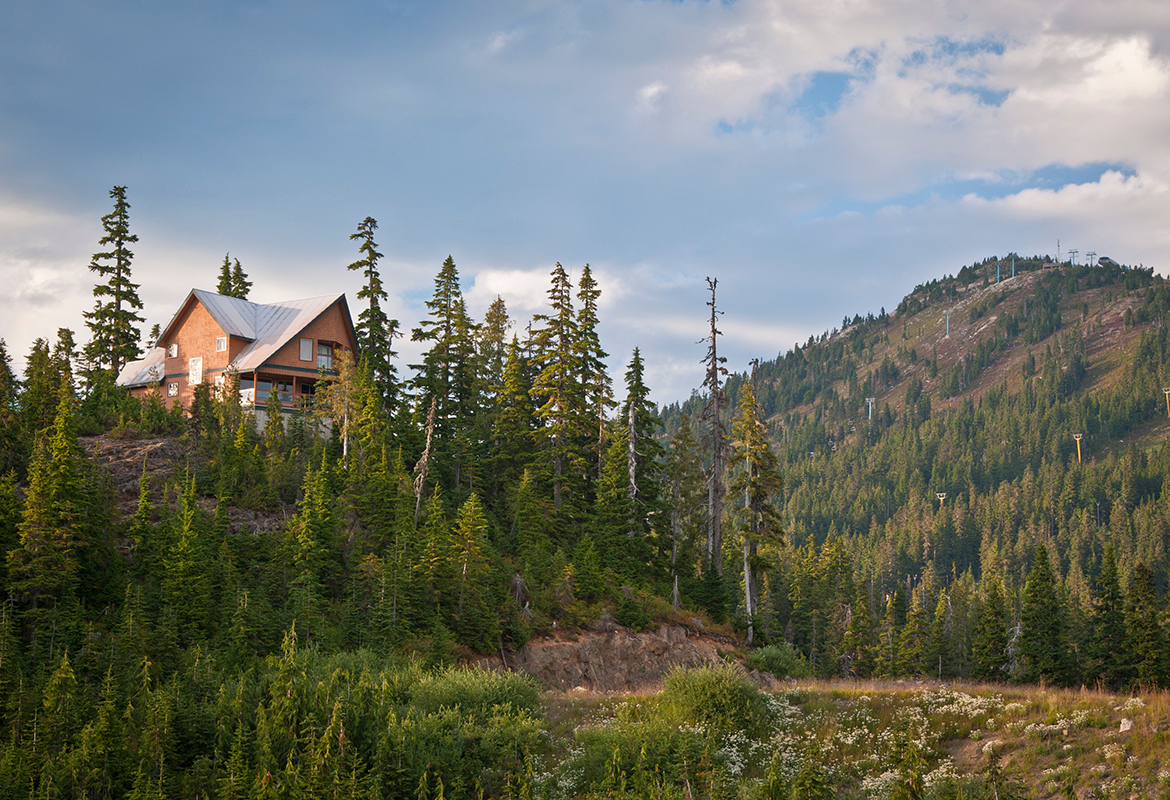 Village Featured Accommodations
at Mount Washington Alpine Resort
Your perfect summer getaway awaits, hosted by one of our Featured Property Partners in the Mt. Washington Village. Book directly with one of the many property owners offering a variety of charming accommodation types include suites, condos, townhomes, and large cozy chalets. Live like a local while exploring the great outdoors of Mount Washington and Strathcona Provincial Park.
Learn More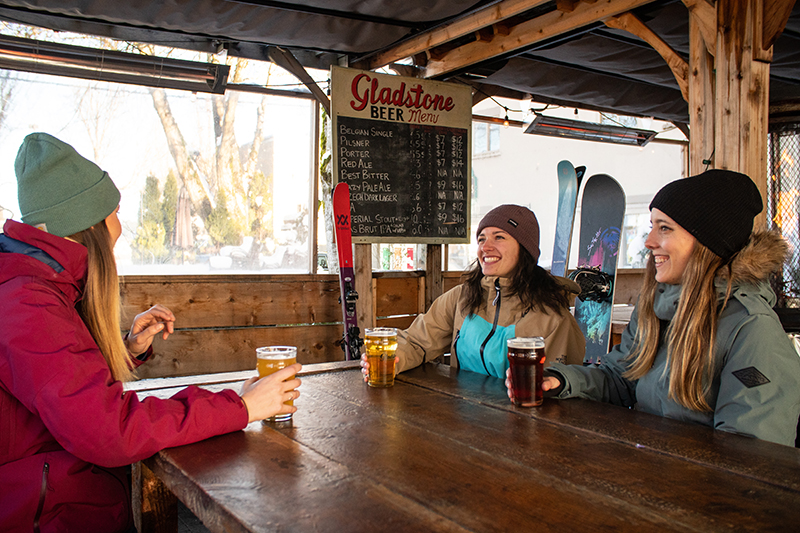 Comox Valley
Summer Stay Packages
The Comox Valley is one of Vancouver Island's true local destinations. Treat yourself to an accommodation package at one of the many resorts, hostels and other accommocations offering lodging and lift ticket package options to Mount Washington. After a day on the mountain, spend your time exploring the quaint offerings of our local communities approximately 30-45 minute drives in Cumberland, Courtenay, Comox and Campbell River.
Learn More
Plan Ahead. Buy Online.
Wear A Mask. Please Be Kind.
Please follow updated guidelines for safe recreation as recommended by BC Provincial Health. A face covering must be worn from the time you exit your vehicle and throughout your experience. As a guest, it is your responsibility to know what to expect, and to comply with resort policies. Those not following protocols will be asked to leave. Let's keep our season safe, together.
Summer Expectations
Sign up to receive emails from us to stay in the know
Newsletters, special offers and more.

Winter 2020-2021 FAQs
Need Help With Alpine Lift Tickets? Please Read!
Q. How can I be guaranteed lift access for the day I want to ski?
A) Alpine Tickets are now available to reserve online for the rest of the season and may sell out on holidays and weekends. We will not have full-day tickets to buy here at the resort, and half-days and specialty tickets will only be available at a kiosk if full-days have not already sold out. Reserve your days in advance, online. 6ixPak tickets do not require reservations. This doesn't include pre-arranged tickets such as 2-for-1 Passes from VIB, or non-date specific tickets.   Purchase Your Tickets & Learn More ->

Q. I've booked a day to ski, but I couldn't make it, or need to reschedule for a later date:
A. If you need to cancel your reserved lift tickets, please call us or fill out a Contact Form to change to a day later in the season, but a specific visit date is required and ticket price must be brought up to that requested current day's rate if different. This can't be done online. Your patience is appreciated in hearing back from our team. 

Q. Buying a New Card and want to Reload for Next Time? Need Tickets for Multiple Days?
A. You need to have your physical RFID card in-hand to reload tickets. Reserve your day on a new card, and pick up the card the morning you've planned to ski. If buying tickets for multiple days, reserve for one-day first and pick up your new card first. Then once you have the card, go ahead and reload more days online.

Q. Does my lesson or rental include a lift ticket?
A. No, you need to purchase your Alpine Lift Ticket separately from lessons and rentals. 

Q. How can I buy tickets for Night Skiing?
A. Reload or purchase a new card online. Night Ski tickets will also be available at the kiosk, but it is encouraged to buy in advance before you arrive.  

Q. What about discounted tickets such as Student, Military, Buddy Passes, etc.?
A. Discounted tickets are only available in-person at a ticket kiosk if full-day tickets have not yet sold out online. We appreciate your understanding.   

Q. What is needed for Tots 6 & under?
A. Tots ski free, but please ensure you have tickets arranged for yourself before you arrive on  busy weekends and holidays. Visit a ticket kiosk to get your Tots free ticket/waiver. 

Where Can I Buy Half-Day Alpine Tickets?
What happens to my Season Pass if the Resort does not open or is closed part way through the season due to the Covid-19 pandemic?
Need Help With Booking Online?
Need Help With Your Guest Profile?
Snow School Lessons & Program FAQ
I have unused 6ixPak tickets from the 2019-2020 season, what can I do with them?
What Events are happening this season?
What if I don't have my physical Season Pass RFID card to reload?
Have winter Season Pass prices changed? What if I missed the extra early discount?
Can I get a refund if my ski season does not go as planned?
PRINTABLE WAIVERS
Print waiver in colour, black and white copies will NOT be accepted.